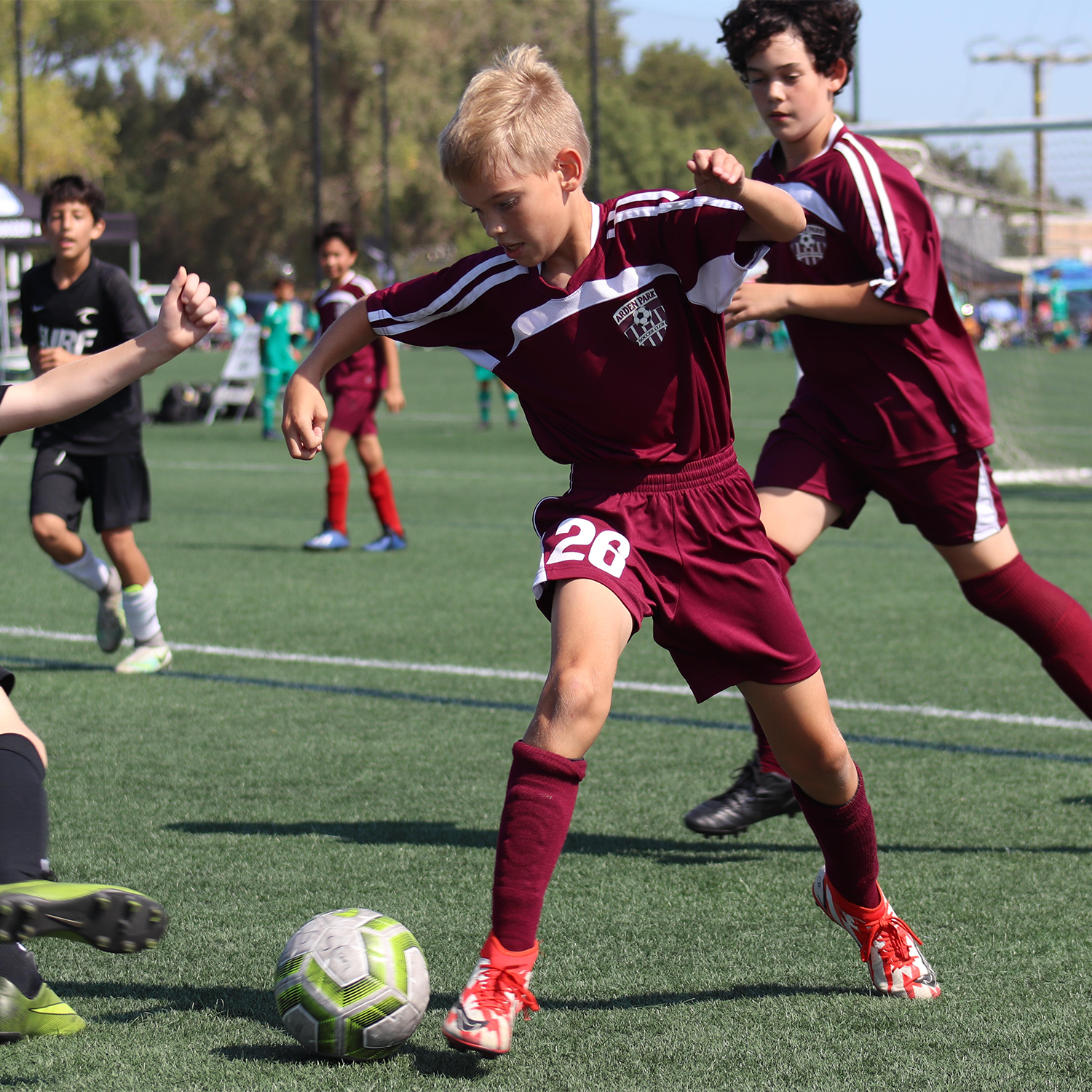 OUR MISSION & GOALS
Arden Park Soccer works to create an environment in which players can have fun while reaching their full potential and achieve the self-confidence and positive self-esteem necessary to be successful not only on the soccer field but off the field as well.
We work to develop and prepare our players to move on to higher levels of playing if they so choose. But youth sports aren't just about winning or moving to the next level. It's about fun, learning, and development. So we focus as well on teaching life skills and disciplines that will assist our players being successful in life. Giving them opportunities in a safe and controlled environment to try new things, to adapt, to reflect, and to learn from their experiences, learning to work as part of a team and how their role fits into the success of the greater whole, as well as many other skills.
The soccer experience shouldn't only be a part of the players education and development, but should enhance it. 
Our Goals
Create a positive, challenging, competitive, and fun soccer environment
Promote a team-oriented constructive atmosphere
Foster a life-long love for the game in each player
Emphasize and help build character traits valued in team sports such as dedication, teamwork, leadership, sportsmanship, work ethic, and loyalty
OUR PURPOSE: TO CREATE LIFELONG TEAM PLAYERS
DIRECTOR OF COACHING

Email

U10-U19 COACHING COORDINATOR

Email

U06-U08 COACHING COORDINATOR

ASSISTANT REFEREE COORDINATOR

Email

COMMUNICATIONS COORDINATOR

Email

EQUIPMENT COORDINATOR

Email

PICTURE DAY COORDINATOR

Email

OPENING DAY COORDINATOR

Email

VOLUNTEER COORDINATOR

Email

ASSISTANT OPENING DAY COORDINATOR
JOIN THE AP SOCCER BOARD
If you're interested in volunteering for a vacant position, please be sure to review the position's Duties and Responsibilities to get a better sense of what it entails.
ANY QUESTIONS?
Please reach out with any questions or concerns. If you'd like to volunteer for our Board of Directors, please contact us.